Hello, Guys.
I will set up the New Belt present ceremony on Feb.6th(Sat).
Please make a time and come to gym as possible for saying congratulations to team mate.
You must come to the gym in that day if you think you could be given new belt from me. haha.
And Let's go drinking and eating after ceremony.
Ofcource,You can join only belt ceremony or only party!!
And we welcome joining with your family,frind.
I put the list form for gathering dinner on the gym's wall.
If you want to do cancel after you wrote your name on the list.
Or you can join but if you can't come gym for writing your name to the list.
Please call me or send sms.
You can also join by participation on that day.Please call me also.
Time table(6th/Sat)
15:00-16:30 Free sparring
16:30-17:00 Course of basic technique for new belt men
17:00- belt ceremony
18:00- We will leave the gym around 18:00 to the restaurant. And Let's drink and eat together.
If you go there by yourself,Please call me or send message by sms.
See you on the mat!
Thank you.
・帯授与式のお知らせ
2月6日(土)に帯の授与式を行います。その後は、飲み会を行いますので、ぜひ会員の皆様お越しください。
授与式のみ、飲み会のみの参加でも構いません。
もちろん、ご家族、友人、恋人を連れだってのご参加も大歓迎です。お待ちしております。
当日のスケジュールです。2月6日(土)
15:00-16:30 フリースパーリング
16:30-17:00 帯昇級者のための基本技の講習
17:00-18:00 帯授与式
18:00くらいにジムを出て、近くのお店に皆で移動します。
直接お店合流の場合は、荒牧までお電話を下さい。
よろしくお願いします。
Here is the picture that I recieved the black belt from my teacher Sato[Wadou]Toshiyuki about 3 years ago.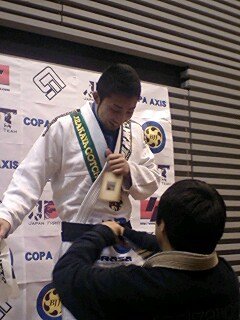 20061217211214
posted by
(C)チャケ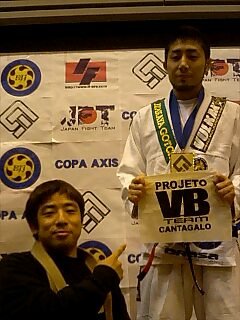 200612172112132
posted by
(C)チャケ
These photos are gethering dinner last new year's day.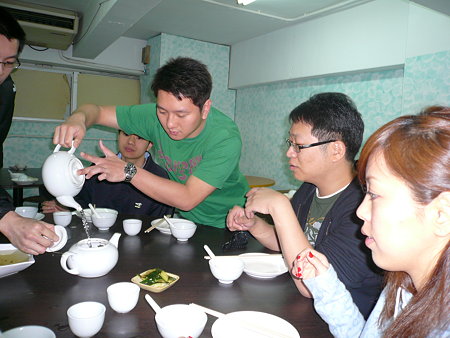 P1020529
posted by
(C)チャケ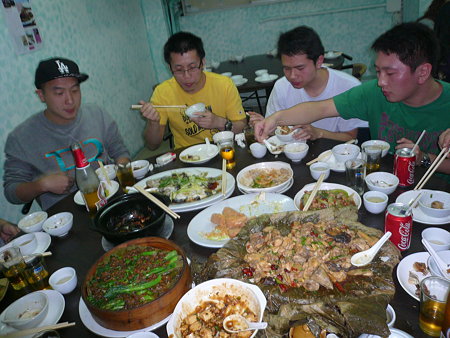 P1020539
posted by
(C)チャケ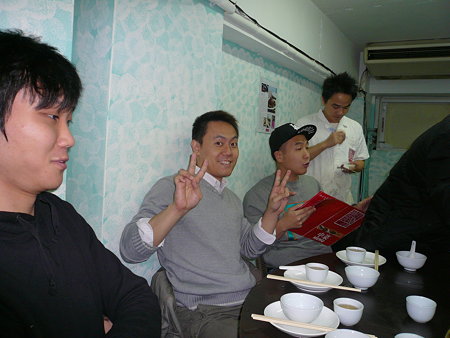 P1020530
posted by
(C)チャケ
香港柔術 荒牧 誠 MAKOTO ARAMAKI
■□HKJJ HONGKONG JIU-JITSU BRAZILIAN JIU-JITSU ACADEMY
■□HKJJ 香港柔術 巴西柔術道場 ブラジリアン柔術アカデミー
■□Hongkong Kowloon Tai kok tsui BJJ Academy
■□Official Website:
Japanese version
http://www.hkjj.com.hk/index_j.html
English version
http://www.hkjj.com.hk/index_e.html
広東語 version
http://www.hkjj.com.hk/index_c.html